This is the no BS approach to starting a blog with 0 technical skills, 0 design skills and 0 budget. The ONLY thing that separates you from the current social influencers who are making money by reviewing their favorite travel destinations, beauty products, food and fashion is that they GOT STARTED.
This course is ideal for all the women who want to become the next social influencer, but don't think they have the time, they have 0 technical skills, feel it's IMPOSSIBLE to make money as a blogger, and have little to no money to invest up front.
In this course you'll create:
Confidence and perspective that you CAN start a blog on ANY topic you choose with 0 technical skills, and LIMITED TIME

Focus on the IDEAL blog topic that you can build into a well oiled money-making machine

Clarity on the blogging platform that will be the easiest to use and scalable for your ultimate goals

Everything you need to create a fabulous website and develop your brand with 0 budget, no technical skills, and WITHOUT a graphic designer

All the marketing HOW TO to create addictive content, build your following and create an empire that major brands will be dying to work with

PLUS a community of fellow social influencers and aspiring female entrepreneurs (femaletrepreneurs) to cheer you on and hold you accountable on your journey

By the end of this course, you will officially be a blogger and soon enough you will be the next big social influencer!
What you get with the course: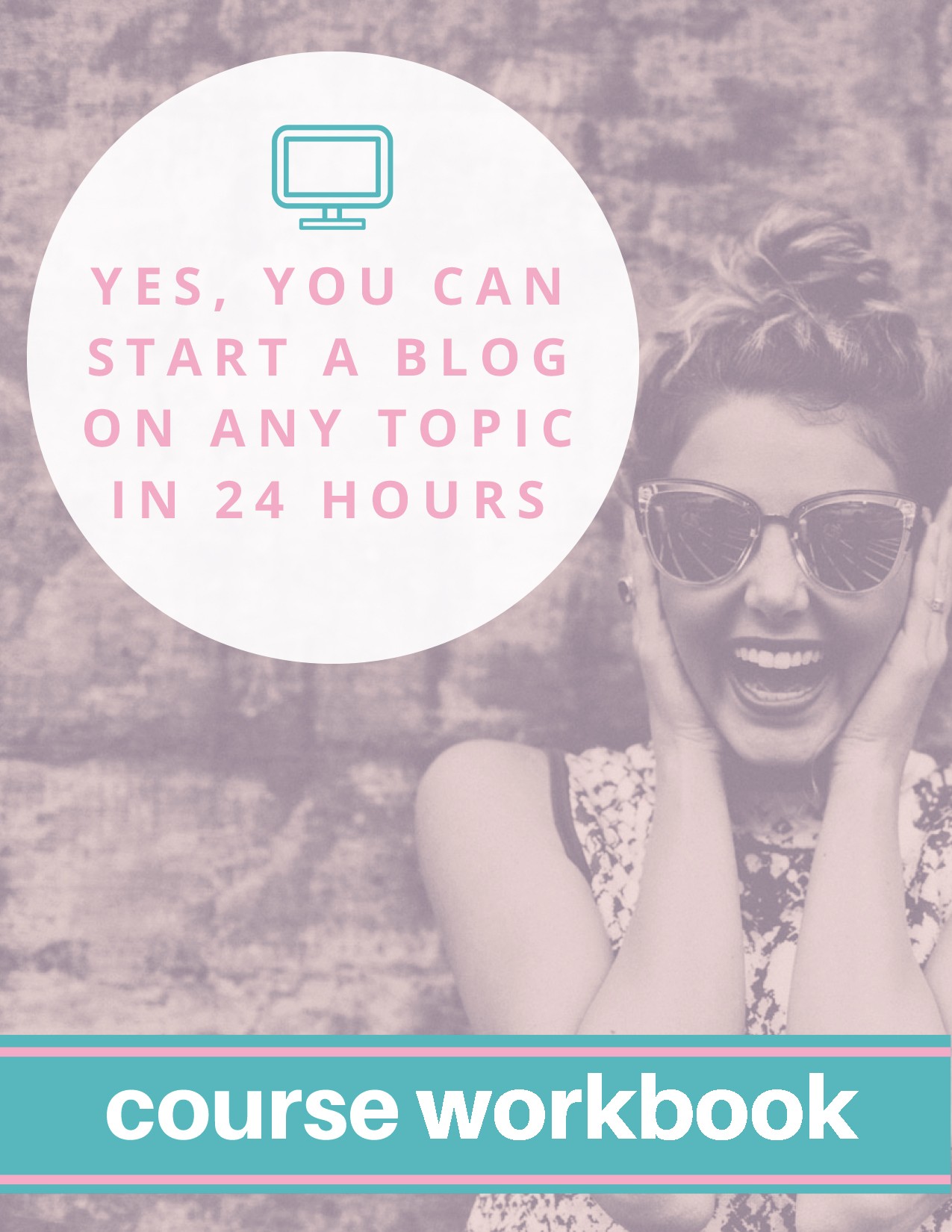 + Course Workbook
The course workbook is your accountability guide as you follow along in the course. It gives you milestones you will hit as we complete each section together. It will also be a great place to refer back to once you complete the course since it will hold your keywords, branding information, website title, host information, content ideas and more.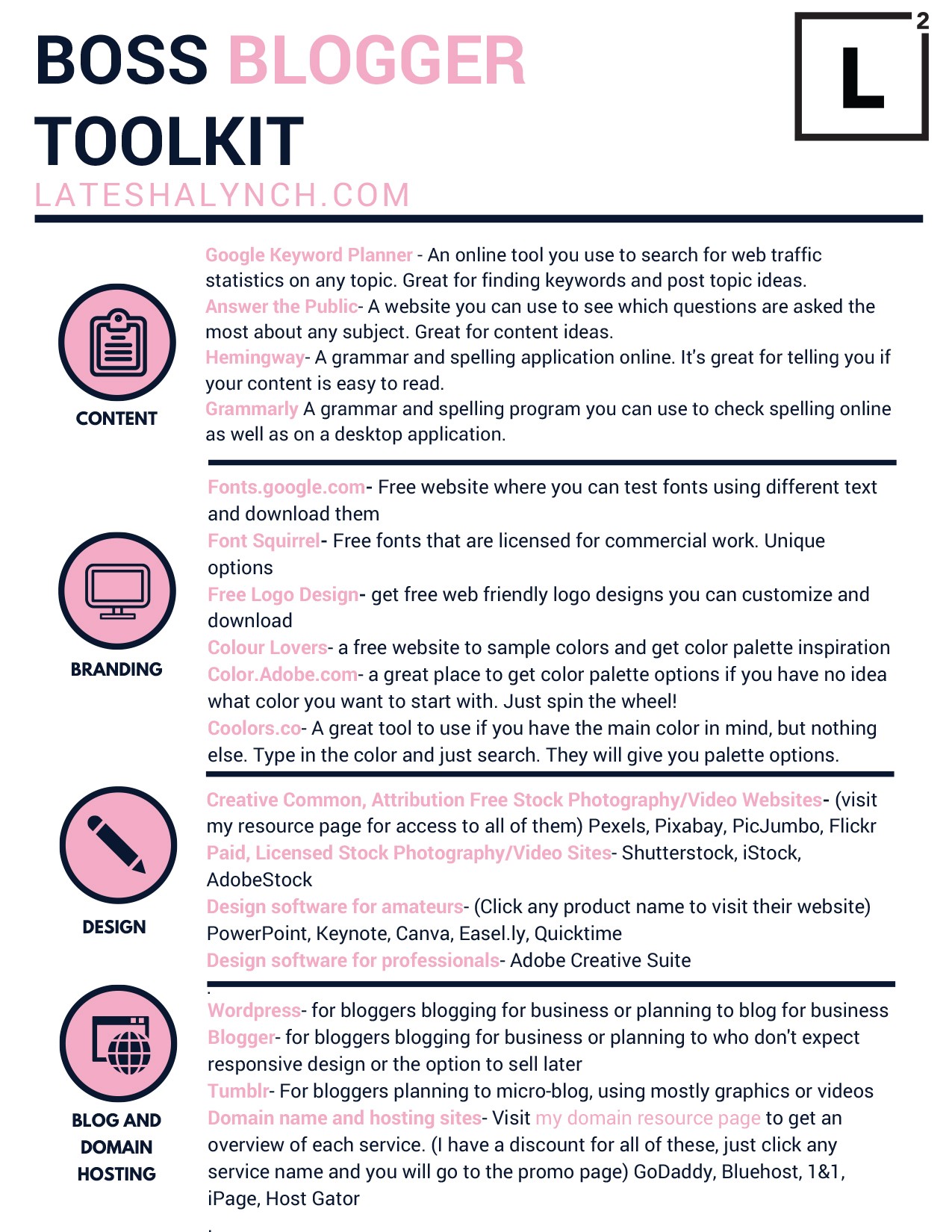 + Blogger Toolkit
The blogger toolkit is your resource for all the great (mostly FREE) tools you can use to run your blog. Everything from free fonts, color palette guides, stock images, logos, spelling and grammar checkers, blog sites and some special discounts on domain name and hosting purchases.